Disposable 100% eco-friendly paper lids for bowls
Polylactic acid is a biodegradable material, which is made from the fermentation of corn and other crops. The production process of polylactic acid is pollution-free, can be biodegradable, and realizes circulation in nature. It is an ideal green polymer material. Comply with the global and national environmental protection policies of plastic restriction and prohibition.
Product Feature:
● 100% degradable and recyclable
● Food grade material
● Various styles and sizes for different bowls and soup cups
● Leak resistant
Model specification:
Food grade high thickness kraft paper with PLA coating, 100% recycled, health and safety new packaging.
Three size paper lids for soup cups.
Dia 90mm for 350ml/12oz coup bowls.
Dia 98mm for 480ml/16oz coup bowls.
Dia 116ml for 780ml/26oz and 1000ml/32oz cup bowls.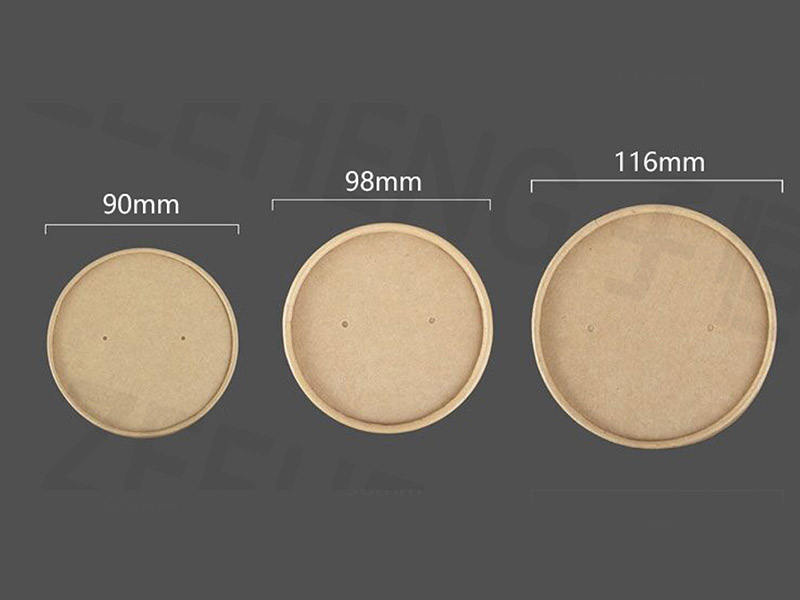 Production Details:
The double-layer thickened paper cover and the staggered hole design have better heat preservation effect. Insulation and leakage prevention interlayer makes no spillage.
The special lid design has good sealing performance and will not overflow when the product is poured.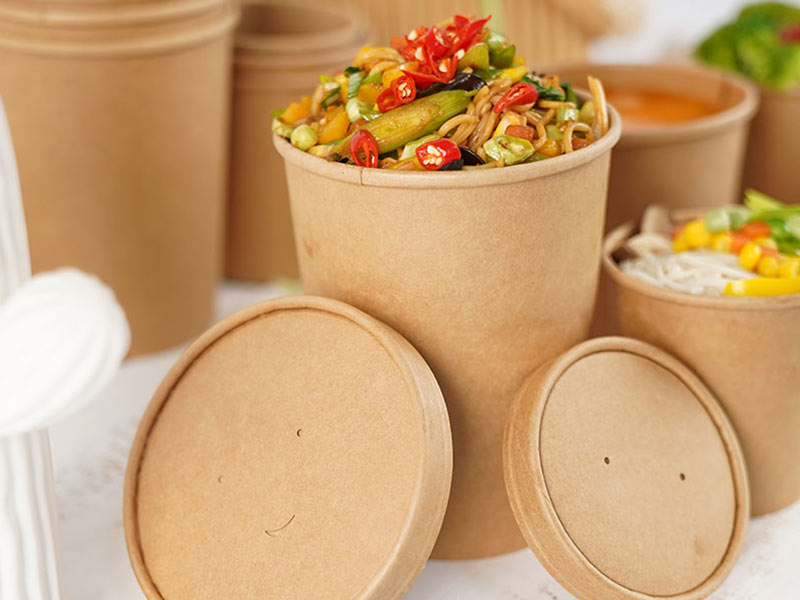 Why Choose Us:
1. Factory directly sells with high quality and competitive price.
2. Quick action for samples.
3. High quality control;
4. Our products have passed relative certifications.
5.100% Biodegradable and Eco-friendly.
6.From production to shipping, we provide one-stop and great service all the time. High quality, competitive price, and timely delivery guaranteed.