Factory Directly Sale Disposable PLA lined Kraft Paper Soup Salad Container 650ml
Made from Brown Kraft Paper sourced from responsibly managed plantations. These paper bowls's unique design makes it both strong and sturdy, is great looking, easily branded and fully recyclable.
Product Feature:
1. Made from thick USA Kraft paper
2. PLA& PE Lining for extra strength
3. 100% Recyclable
4. Suitable for cold, hot and greasy food
5. Fridge, freezer and Microwave safe
6. PET & PP &OPS Plastic Lid and Paper Lid option fits all sizes
7. Easy opening and reclosing
8. Stackable
9. Ideal for take away or home delivery
10. Custom printing available
Product details:
Rolled edges complete these soup pots, ensuring a tight lid fit to reduce the risk of spills or accidents.
100% compostable & biodegradable.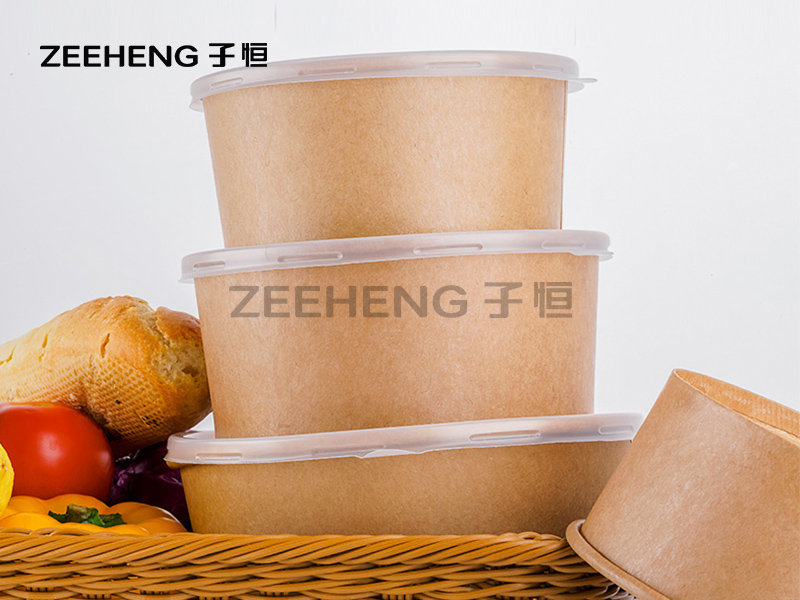 Model specification:
Many sizes : 250ml/400ml/500ml/650ml/750ml/850ml/1000ml/1100ml/1300ml/1500ml for salad bowls;
Many sizes: 8oz/12oz/16oz/26oz/32oz for soup cups.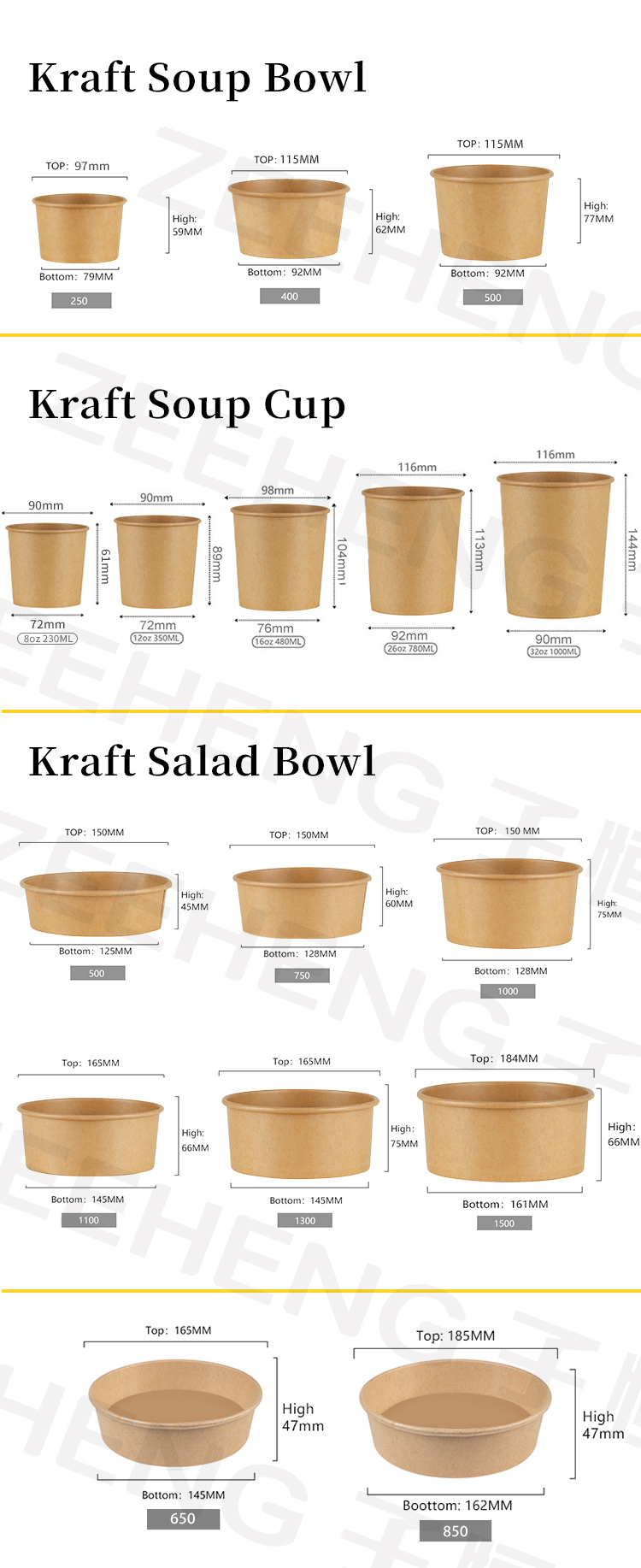 Our Advantanges:
1. Our team has more than 10 years' experience
2. Factory directly sale with high quality , competitive price and fast delivery
3. We take 20 step quality control system-good quality and durable
4. We only use 100% food grade quality and safe material
5. Guarantee with stable quality and good after sale service
Dont' wait up, ask for free samples !