Biodegradable and Compostable PLA lined Bamboo Paper Fiber Salad Bowl 750ml
Our disposable soup bowls are made from 100% biodegradable, recyclable and renewable material to easily dispose of boxes in a nature-friendly way. All virgin wooden pulp paper is 100% food grade, safe touch paper, compliance with FDA, SGS and FSC standard.
Product Feature:
● Leak and grease resistant.
● High quality 100% pure kraft paper, imported from USA.
● FDA,EU,CE,LFGB,SDS certifications approved.
● Suitable for hot and cold food.
● Custom printing available.
Product details:
kraft salad bowl does not leak oil or water. The matching lid has good airtightness and will not leak the soup even if it is tilted.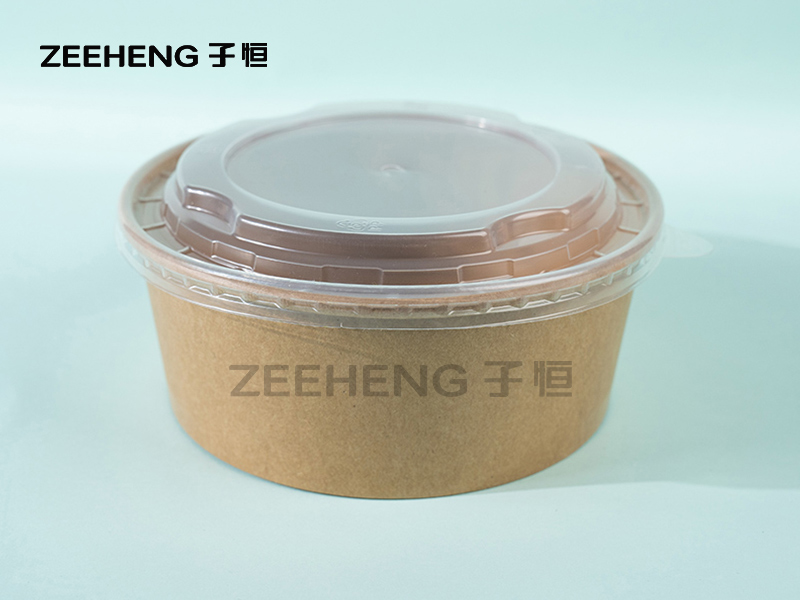 Model specification:
Many sizes : 250ml/400ml/500ml/650ml/750ml/850ml/1000ml/1100ml/1300ml/1500ml for salad bowls;
Many sizes: 8oz/12oz/16oz/26oz/32oz for soup cups.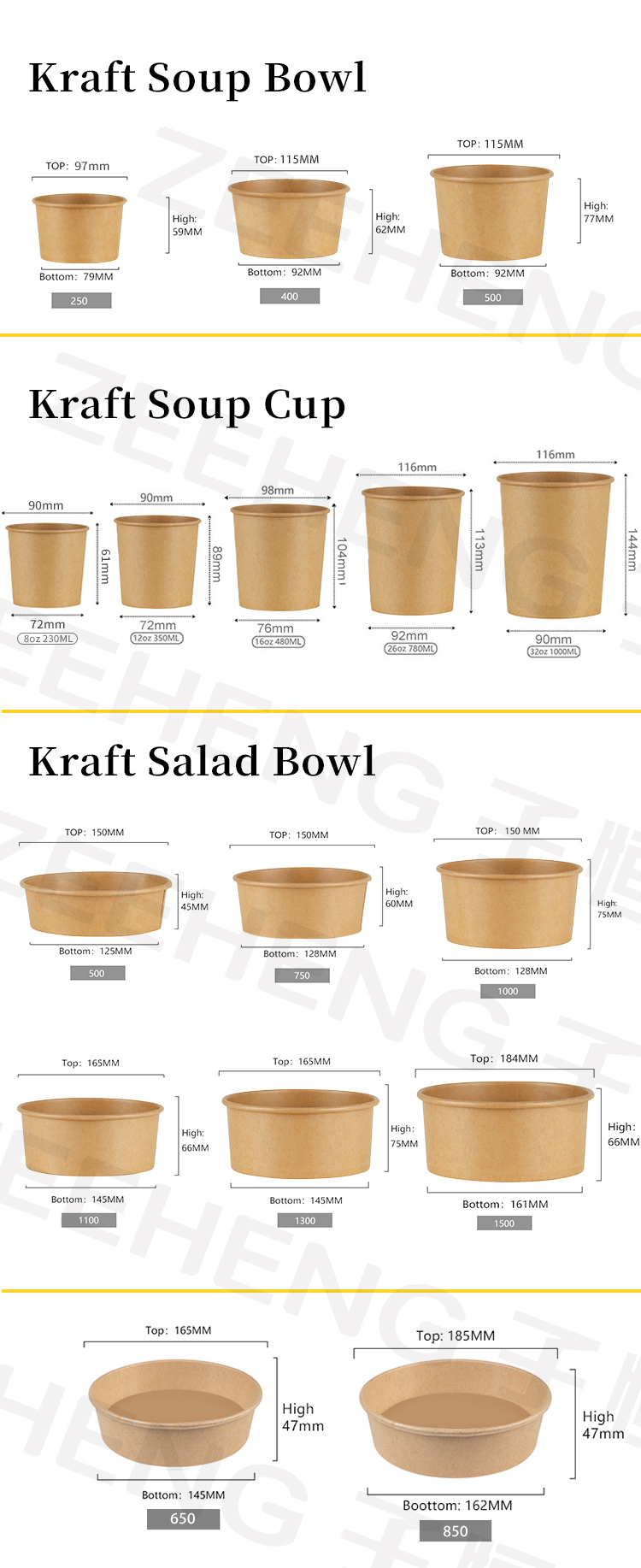 Our Advantanges:
1. Our team has more than 10 years' experience.
2. Factory directly sells with high quality and competitive price.
3. We take 20 step quality control system-good quality and durable;
4. We only use 100% food grade quality and safe material;
5. Guarantee with stable quality and good after sale service