100% eco-friendly white paper bowl 1000ml with lids
White paper bowl is simple and beautiful, food grade paper card is safe and healthy.
Recyclable packaging is environmentally friendly. Suitable for all kinds of soups, noodles, sushi, rice, snacks and sauces.It is also a good helper for picnics.
Product Feature:
● 100% Recyclable,Odourless
● Leak and grease resistant
● Water and oil proof
● Microwavable
● Suitable for hot and cold foods
● Excellent printing effect,high stiffness and good brightness
Product details:
he white paper bowl is strong,with smooth surface.
The matching lid has good sealing performance, will not fall off during squeezing, and will not leak the soup even when poured.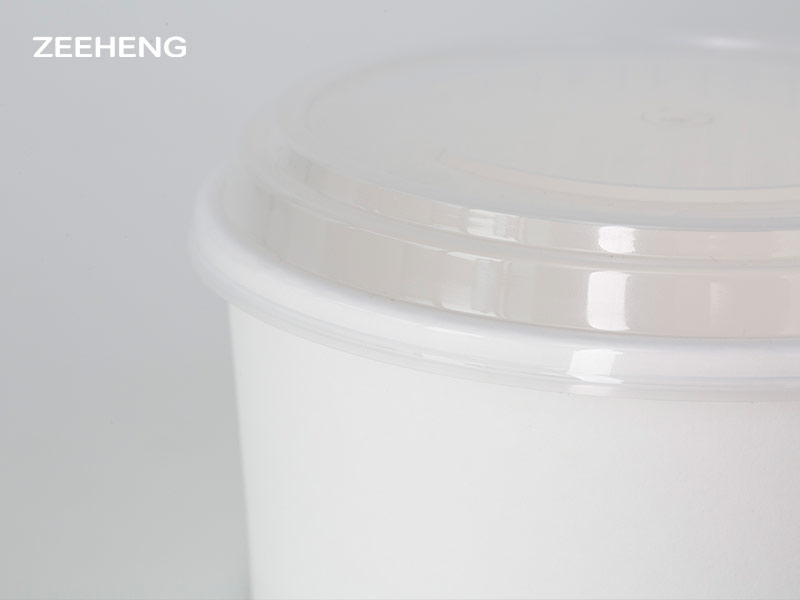 Model specification:
Size above 500ml as below
Description

Model

Dimensions (cm)

Package

Top(A)

Bottom(B)

High(H)

Pcs/bag

Bags/ctn

Pcs/ctn

Salad bowl

500ml

11.5
9.2

7.7

50

10

500

Salad bowl



500ml

15.0
12.5
4.5
50
12
600

Salad bowl

750ml

15.

0

12.8

6.0

50

12

600

Salad bowl

1000ml

15.0

12.8

7.5

50

12

600

Salad bowl



1100ml
16.5
14.5
6.6
50
12
600

Salad bowl

1300ml

16.5

14.5

7.5

50

12
600

Salad bowl



1500ml
18.4
16.1
6.6
50
12
600

Bowl lid



115mm
11.5




50
10
500

Bowl lid

150mm

15.0






50

12

600

Bowl lid



165mm
16.5




50
12
600

Bowl lid

184mm

18.4






50

12
600
Certifications: